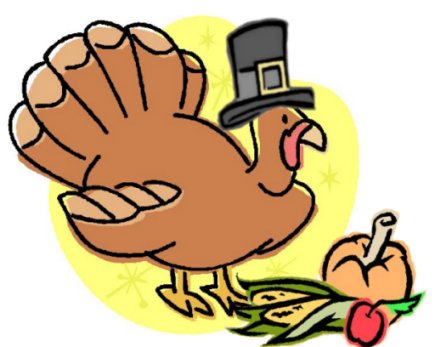 Thanksgiving is fast approaching. Are you ready?
Whether you have house guests coming for Thanksgiving, or you will be traveling, there are a few steps you can take to ensure your Thanksgiving is pest free.
7 Steps To a Pest Free Thanksgiving
1. Eliminate clutter. Pests like cockroaches, mice, and spiders, love to make their homes in clutter. It gives them a place to hide, and often time's offers easy access to a quick meal. Get rid of anything unwanted, pick things up, and get organized to keep the pests at bay.
2. Clean, clean, clean. Pests will look for any food they can, and that includes any morsels of food left in your home. Thoroughly clean your kitchen and dining area, removing all evidence of food. Promptly wash dishes and sweep the floor after each and every meal. If insects and other pests cannot find food inside your home, they will leave.
3. Fix leaky plumbing. Just like you and I, pests need water to survive. Water sources frequently draw pests in. Eliminate these water sources near your property, and pests will stay away.
4. Eliminate pest entrances. During the cool Charlotte fall weather, we love to have our doors and windows open. Check the screens on your doors and windows, and the weather-stripping, and make sure everything is sealed properly. If the garage door doesn't completely touch the driveway, replace the rubber gasket.
5. Tightly seal food and trash. Like I mentioned before, eliminate a pest's food source (inside and out) and they will not come to your home looking for a quick meal. Keep your trashcans away from your house, and make sure all your food is covered and sealed.
6. Move/remove foliage or wood piles. This is a big problem during the fall months. Eliminate piles of leaves; as ants and roaches dwell underneath. Anything touching your house, like wood piles, will make for a pest highway.
7. Get pest control. If you are frequently seeing pests in or around your property, call a professional. If you're continually seeing bugs and pests, they're likely under the foundation of your home or living in your wall voids.
Beware of Bed Bugs When Traveling This Thanksgiving
Many Charlotte, NC residents will be traveling all over the country this Thanksgiving. With the rise of bed bugs, it's imperative to take a few precautions so you don't bring them back home with you.
If you travel this Thanksgiving, keep your luggage off the floor. Opt for a luggage rack, a counter, or any other shelf you can find. Do not leave piles of clothing on the floor. Before you get into a hotel bed, or any other bed that's not your own, pull back the sheets and carefully inspect the piping along the mattress. Look for live bugs. They'll look like tiny smashed ticks, and there will likely be dried blood stains.
Happy Thanksgiving!
No matter what your plans are for the Thanksgiving holiday, I wish you all the best. May your Thanksgiving be filled with loved ones, good food, and gratitude. Of course, may your Thanksgiving be pest free. Happy Thanksgiving from Bulwark Exterminating!
Charlotte Pest Control
Bulwark Exterminating
1801 North Tryon Street
Charlotte, NC 28206
(704) 321-3716
bulwarkpestcontrol.com
A-1 Wildlife Control
Wilgrove-Minthill Road
Charlotte, NC 28227
(704) 334-1922
a1wildlifecontrol.net
A-A Wildlife Damage Control
301 Bradford Drive
Charlotte, NC 28208
(704) 608-6950
aawildlife.com
Orkin
5100 Reagan Drive
Charlotte, NC 28206
(704) 694-6655
orkin.com
Related articles
anthonyb November 20, 2012 General Pest Control, Pest Controlant control, Bug Control, bugs, Bulwark Exterminating, Bulwark Pest Control, Charlotte, charlotte ant control, Charlotte exterminator, Charlotte NC, Charlotte North Carolina, Charlotte Pest Control, Charlotte Roach Control, Cockroach, Exterminator, exterminators, Pest Control, pest control charlotte, pest control charlotte nc, pest control companies, Pest Control Company, roaches, Spider 0 Read more >